This 4th of July, declare your independence from the kitchen and fire up the grill. If you searched for what should I grill on the 4th of July, you've come to the right place. In this blog I'll give you some great 4th of July grilling ideas for your cookout.
Whether you have a gas grill or a charcoal grill, fire it up, and get your party games together! Grab a beverage and prepare to grill up a feast that will outshine even the best fireworks displays.
Grill Ideas for 4th of July
These 4th of July grilling ideas offer food so good, you'll want to salute. Enjoy them and stay safe everyone!
Beef On The Grill
I'm kicking this party off with a salute to red meat. And there's nothing more American than grilling a burger. But while I've seen a few hockey pucks in my day, it's important to remember that the key to a good 4th of July party burger is in the cooking.
Gather your Continental Congress around the grill to celebrate this traditional cookout food by schooling them on how to make a burger the right way—with loads of cheese and butter!
Get the Butter Burgers recipe here.
Another great American burger is my smoked fat burger. This is the type of burger you'd get at a high end steakhouse. It's thick, it's juicy and it can be topped with your favorites. I love blue cheese crumbles, but if that's not your thing, change it up.
Kissing the burgers with a touch of smoke, before searing them over high heat adds a whole new dimension to the flavor profile of this classic.
Get the Smokehouse Fat Burger recipe here.
You don't have to break the bank to feed a crowd. Tri tip is still affordable for feeding large groups, and they'll love it. It doesn't require a ton of attention once it's on the grill and whether you have a gas grill, or a charcoal grill; this tri tip is one of my favorite 4th of July grilling ideas.
Get the Smoked and Seared Tri Tip recipe here.
These giant ribs are a show stopper. There's not much that's more American than watching a large piece of beef cooking for a long period of time. Get these ribs started early and enjoy some of the best 4th of July eats ever created.
Virginia proudly claims Thomas Jefferson and George Washington; Massachusetts, John Adams; but about which key piece of Americana does Philly boast?
If you answered Benjamin Franklin, you're only partially right. Philadelphia is also celebrated for a quintessential red meat dish: the Philly cheesesteak. A versatile recipe, my pull apart Philly cheesesteak sliders are a fantastic main course, or a great grilled side dish. This delicious 4th of July party recipe is the United States on a plate—individual, delicious sandwiches united in one bake!
So, forget about the cream cheese and honor Ben Franklin by celebrating one of the greatest things to come out of Philadelphia since the Declaration of Independence!
Get the Philly Cheesesteak Sliders with Garlic Butter Recipe.
Chicken On The Grill
BBQ chicken quarters are absolutely perfect for a family or a huge crowd. They're easy to grill, pack a huge flavor punch, and are about as inexpensive as food gets these days. In the realm of grill ideas for 4th of July, I don't know that there's anything more traditional than BBQ chicken quarters and potato salad.
Get the BBQ Chicken Quarters recipe here.
Aside from amazing taste, kabobs are always great for a party. They're easy to eat, and can be prepared ahead of time making them a favorite of mine for entertaining. Keep a kabob in one hand and a sparkler in the other to celebrate our independence.
Get the Chimichurri Chicken Kabob recipe here.
Bourbon…wings…what else can a person ask for on the 4th of July? Less than 10 years after claiming our independence, America saw its first commercial distillery open in Louisville, KY. Buffalo wings didn't come to be until a few years later, but the two are a match made in heaven.
Get the Bourbon Buffalo Wings recipe here.
Want to try a wing that's different than a standard buffalo wing? These Memphis style wings are fun, and unbelievably delicious. Plan on making more of these than you normally would—they're going to be a crowd favorite.
Get the Memphis Style Chicken Wing recipe here.
BBQ chicken legs are one of the primo 4th of July party recipes. Featuring juicy drumsticks and a barbecue rub you're going to want to put on everything you grill.
The secret to this recipe is coating the drumsticks with baking soda. It draws out the moisture so the skin gets crispy, making each bite a culinary fireworks display. This is also a great budget friendly recipe, so if you're expecting the Continental Congress, you won't have to break the bank to feed them all.
Get the Smoked Honey Glazed Chicken Drumsticks Recipe.
Pork On The Grill
It's truly hard to beat a traditionally smoked pork spare rib. My guess is that ribs are at the top of the list for any 4th of July menu. If you've never smoked ribs before, or if you have done them hundreds of times, this recipe which includes a homemade BBQ sauce never disappoints.
Get the Smoked Pork Ribs recipe here.
Want to serve some smokey BBQ ribs but don't have a charcoal grill or smoker? These ribs are done on a gas grill and will be a hit at your 4th of July get together. In this recipe I'll show you step-by-step how to get the most out of your gas grill, and turn out some amazing smokey BBQ ribs.
Get the BBQ Ribs On A Gas Grill Recipe here.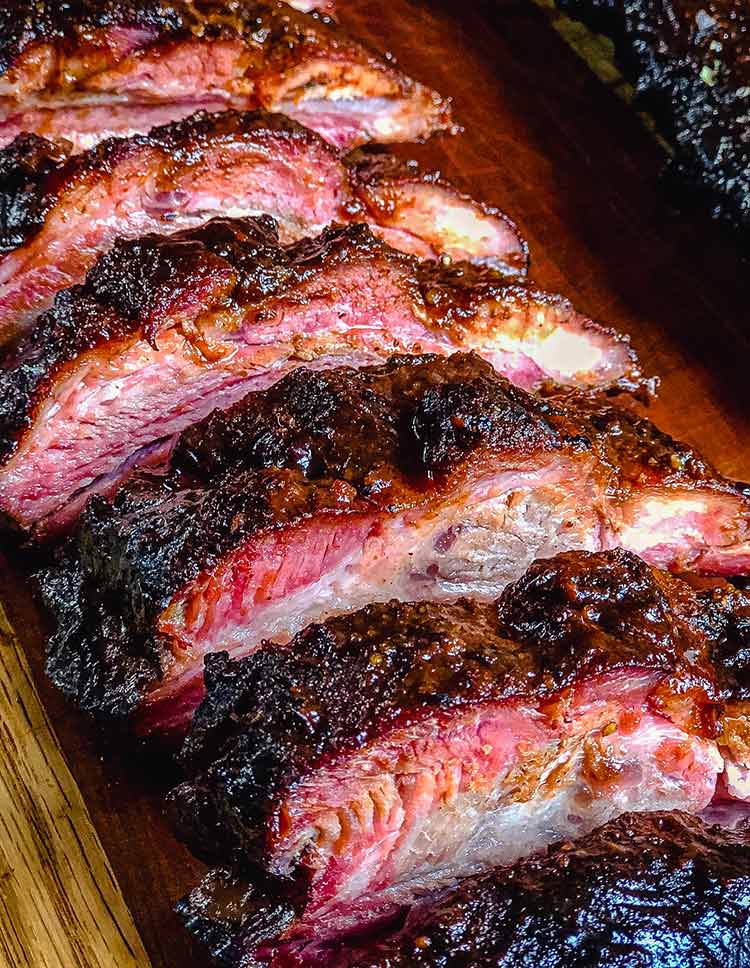 This is probably the most popular rib recipe on my site. You'll need to plan ahead to brine these in time for the 4th of July celebration, but they are so worth the effort. The expression might change from "As American as mom and apple pie" to "mom and apple ribs."
Get the recipe for Apple Cinnamon Baby Back Ribs here.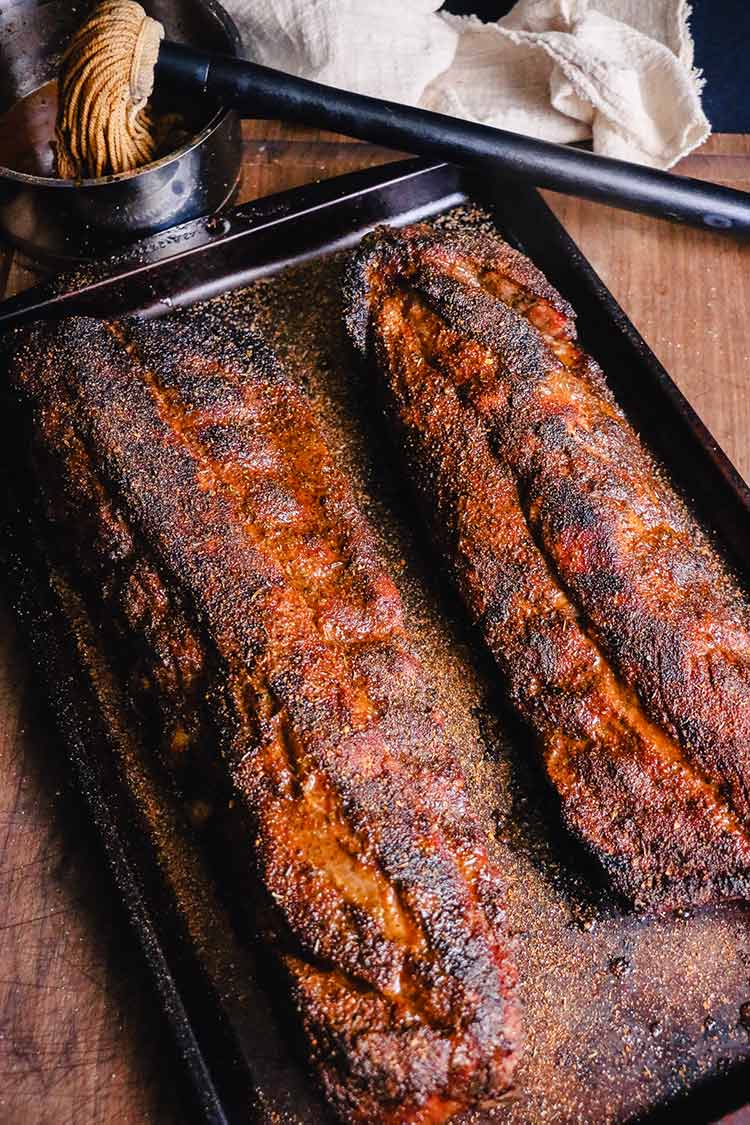 If sauce isn't your thing, try these Memphis style dry rubbed ribs at your 4th of July party this year. Aside from being absolutely delicious, these cook in about 90 minutes so they're great for shorter get togethers. Try these once and they might just be your go-to rib recipe all summer.
Get the Memphis Style Baby Back Rib recipe here.
Pork shoulder isn't often done on a rotisserie, but it's a fun way to cook the shoulder while impressing a crowd. Who doesn't love looking over at their grill and seeing an enormous piece of meat spinning away? The flavors are big and bold and make the perfect pulled pork sandwich.
Get the Rotisserie Pork Shoulder Recipe here.
Any star spangled celebration that starts with a grill is sure to be a good time, and with my favorite cookout recipes, your 4th of July party will be a hit. This year, let's make sure the United States is United By Flame.